Vous pourrez trouver ici en avant-propos, l'expression, dans leur langue nationale, des responsables des structures partenaires: Albertine Denis, pour Craol, Cristian Jurji pour ANPLR, Emmanuel Boutterin pour le SNRL, Ragnar Smittberg pour NRO et Sangita Basudev pour Commedia Sheffield. On notera que ces cinq signataires ont aussi, personnellement, une solide expérience de terrain dans une radio (Dublin South FM, West City Radio, Fréquence Mistral, Radio Eskilstuna, Sheffield Live)
« Our involvement with the Leonardo project has educated our staff and volunteers in understanding the diversity of Community Radio across Europe. Our meetings with different groups gave us a sense of coherence, a sense of understanding of each other's Cultures and Countries.  We worked in a structured, comprehensible and meaningful collaboration with each other, sharing views, experiences and knowledge about how our individual stations view education, we talked about the importance of recognizing community radio as a viable place for employment, we discussed our different roles and responsibilities within our stations, we outlined our policies and procedures around recruitment, financial procedures and our recruitment of staff and volunteers and what types of community groups, schools and organizations were involved with the stations.  We spoke about the different Job Descriptions within the Stations.
We understand the importance of the type of work we do and how flexible we have to be in these roles, some stations have more staff than others, some stations only had one Manager some had a number of roles within the Station.
For Staff and Volunteers travelling to different countries this has meant that they have brought back to the Station a sense of the bigger picture.  Our experience and our relationship with the fantastic people that we have met over the past year has impacted on us and shown how important it is that Community Radio Stations are supported by their National Agencies as well as the various Broadcasting Authorities, we discovered that many Community Stations are strong because they receive Core Funding.
The participants in the project have shared life experiences and skills for the benefit of the project, these meetings have lead to participants establishing friendships which has increased their confidence along with a greater understanding of the Cities/Towns that they have visited by exploring these Cities/Towns and appreciating their Culture.
Participants in this project have gained a greater understanding of Media and how Community Radio Stations operate within the confines of their License Agreements.
Our hopes for the future is that community radio is seen as a viable place for Employment and that Governments across Europe understand the importance and value that is gained by citizens and workers by their contribution to Society and the Community they serve.  Community Radio is an important place for individuals to gain confidence and self esteem by their employment and access to education not just through courses organized for workers as part of their Continuous Professional Development but for their Volunteers who have the chance to avail of the travel opportunities offered by Lifelong Learning programs funded and supported by their National Agencies and the European Parliaments continued support of such projects.  »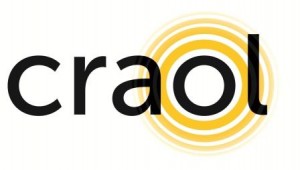 Albertine Denis
CRAOL
Ireland
« Pentru prima dată, în România, experiența internațională  acumulată a putut fi transmisă mai departe beneficiarilor de drept, radiourile locale, care prin  aplecarea lor asupra comunității  îndeplinesc o datorie civică, atât prin informarea, cât și prin educarea publicului.  Voluntarii participanți în cadrul proiectului au luat cunoștință de oportunitate creării unei cariere, iar trainerii au transmis informația dobândită pe mai departe.
Am conștientizat rolul pe care organizația noastră îl poate avea în viață membrilor săi (radiouri locale),  prin accesul  și diseminarea unui flux de informații utile, legate de legislația celorlaLte țări participante, modul în care pot fi abordate organele abilitate, în ceea ce privește cadrul legislativ din domeniul în care activăm, modul de lucru cu alte organizații partenere,etc.
Ca urmare a implementării acestui proiect, în viitor, atât posturile de radio, membre ale asociației noastre, cât și organizațiile de training și educație, centrele de carierムvor putea orienta oamenii spre astfel de profesii. »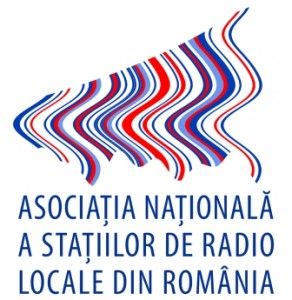 Cristian Jurji
Président  ANPLR
Romania
Les radios associatives sont, dans plusieurs pays d'Europe, un exemple d'engagement en faveur des Droits de l'Homme et de la liberté d'expression – une valeur chère à l'Union Européenne -  et en faveur de la Diversité Culturelle, une valeur chère au Conseil de l'Europe. Pionnières sur ces valeurs, ces médias sont un exemple pour le renouvellement des contenus de la radio publique, et un exemple de créativité pour les radios commerciales. C'est une référence unique en matière de communication de proximité. Aucun réseau social ne peut les remplacer. Après trente ans d'existence, il est temps de reconnaître, au plan européen, les compétences de leurs équipes et de leurs dirigeants.
Eric Lucas et son équipe ont mené, pendant près de deux ans, un travail d'identification et d'enquête unique en Europe, avec le soutien de l'Agence Europe Éducation Formation (A2EF) et l'évaluation de l'Office de la Radiodiffusion et des Communications Électroniques (ORCEL). C'est un jalon pour la reconnaissance des compétences acquises dans la radiodiffusion locale associative.  Pour la première fois en Europe, plusieurs fédérations et plusieurs radios ont investi dans un travail participatif, trouvé des compétences, mené des enquêtes afin de construire les bases d'un Référentiel Européen sur les métiers de la radiodiffusion locale.
C'est une porte sur l'avenir : les acteurs de ce travail vont continuer et enrichir leur travail, l'élargir à d'autres pays d'Europe, afin de le présenter aux partenaires institutionnels et sociaux, aux organismes de formation et aux opérateurs des normes professionnelles. Le but final est d'encourager la mobilité des personnels dans les pays d'Europe, mieux former les équipes volontaires dans un esprit de collaboration transnationale, et mieux armer les jeunes européens pour découvrir la passion de la radio et en faire leur métier au service des valeurs européennes.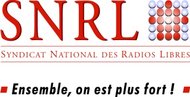 Emmanuel Boutterin
Président du SNRL
France
Den svenska närradiorörelsen har en lång historia i ett europeiskt perspektiv, men har tyvärr inte haft så många kontakter med sina europeiska kolleger. Detta leonardo-projekt har förändrat detta. Vi har fått möjlighet att få kontakter och bygga upp ett nätverk mellan radionstationer ute i Europa där vi kan dela erfarenhet och kompetens med varandra. Vi har upptäckt att vi är mer lika än vi trodde. Det ideella engagemanget med olika sociala föreningar som sänder finns i alla länder. Det betyder också att vi ofta har likartade problem och att vi kan tipsa och inspirera varandra i att hitta kloka lösningar. Tillsammans har vi också nu börjat bygga en utbildningsstruktur för våra olika efattningshavare på en radiostation. Detta hjälper oss också i Sverige att datera upp vårt eget utbildningsmaterial. Mycket av vad som nu kommit fram i detta Leonardo projekt kommer NRO att använda i sin egen utbildningsverksamhet.
 Genom projektets resor har vi haft möjlighet att skicka olika deltagare från flera av våra lokala närradiostationer. Det betyder att vi har inspirerat dessa lokala radiostationer att i sin tur knyta nya kontakter och två stationer har gått in i två olika Grundvig projekt.
 Under projektet gång har vi blivit allt mer medvetna om närradions betydelse för det lokala samhället, för att vanliga människor ska få chans och bli utbildad i att göra sin röst hörd i en tid när flera länder börjar ifrågasätta det fria ordet. Visserligen kan vem som helst via internet uttrycka sina åsikter, men det är en helt annan sak att via en radiostation få träning och utbildning i grundläggande sätt att nå ut till många samtidigt. Det är också viktigt att se den betydelse som närradion har som informationsspridare, när kommersiella medier inte har råd att täcka den lokala marknaden.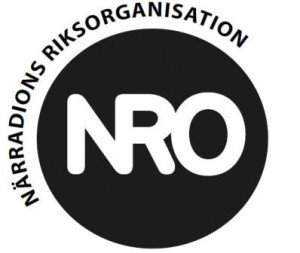 Ragnar Smittberg
 NRO
Sweden
The Leonardo project has enabled people from Sheffield Live! to visit community media projects in different countries. They have met other people working in similar circumstances. They have experienced the songs and dances, shared the food and drink of four different cultures. They have welcomed people from Sweden, Ireland, France and Romania to their own home Sheffield.
These international experiences have had a big effect on those taking part in the trips with the words "I remember when I went to visit.." being utter regularly.
The project has enabled us to be part of a community radio network that is working towards a common goal of recognising the important roles that employees and volunteers play within the movement. It has given us a voice that has been heard at a European strategic and lawmaking level to enhance the profile of the community radio movement in Europe. In essence the project has caught the spirit of the community radio movement one which breaks down barriers and promotes working in co-operation.
Sangita Basudev
United King